About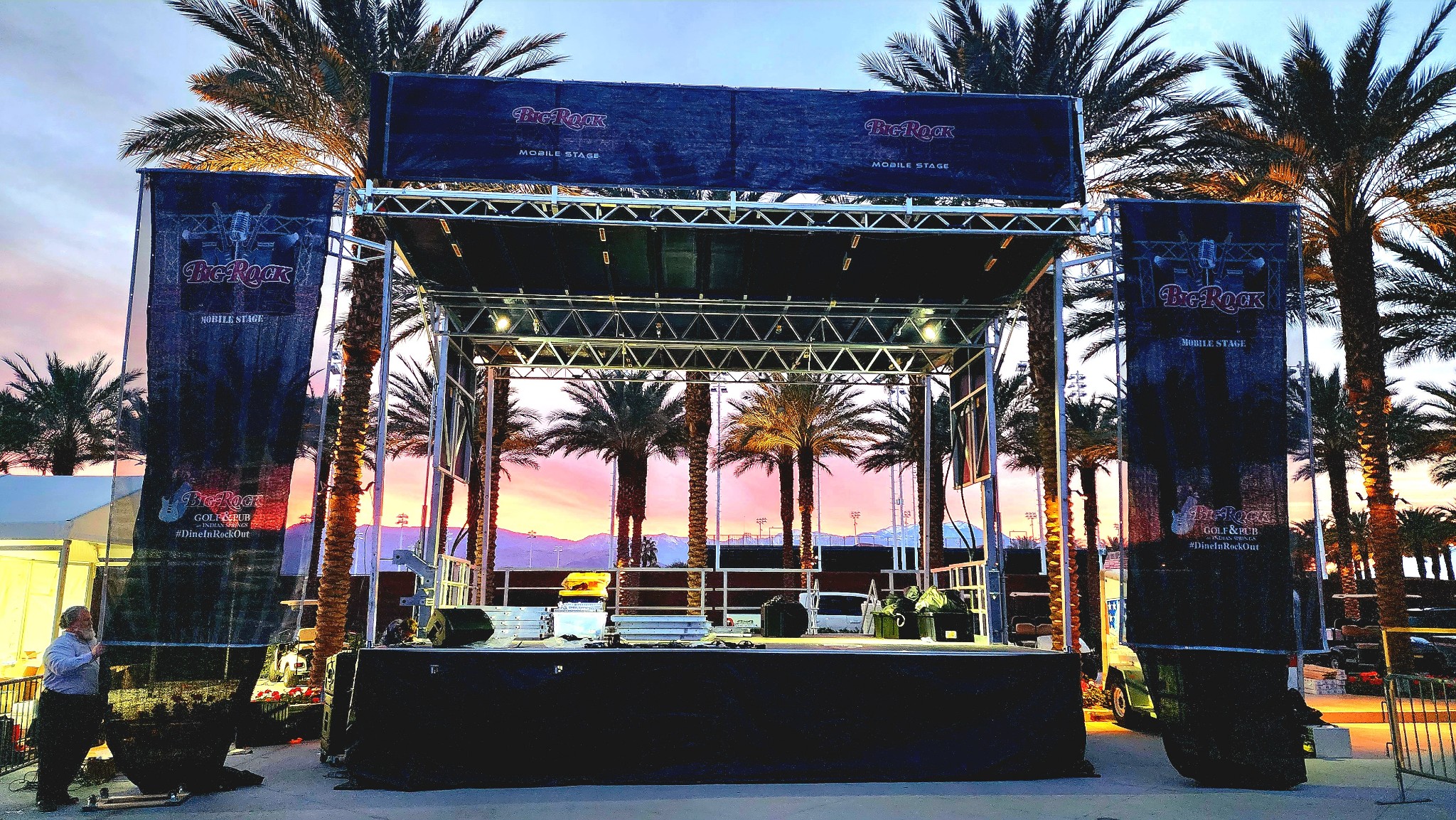 Big Rock Stages offers Event Production Services to the Coachella Valley. Featuring our incredible STAGELINE SL100 MOBILE STAGE, we can provide your event with a professional performance stage brought to your location and set-up for use in as little as one hour. Add in our professional sound engineering and stage lighting options to complete your event. Our stage is the perfect platform for live entertainment, festivals, public address, ceremonies such as weddings or graduations, fundraising and charity events, and is the industry standard for use as a live broadcast platform. Check out our gallery to see our stage in action.
Big Rock is a name synonomous with hosting professional live entertainment at its Indio venue since 2016. Playing host to numerous performers ranging from local bands to international touring artists. We have produced large events ranging classic car shows and auctions to award shows, and countless charity events. Now we can bring the same experience to your location.
Contact us today to book our stage for your next event.